You've got your meal plans dialed. Your organic Ketogenic high protein fiber rich bulletproof super diet is ON, and you're loving it, AND living it.
Until you don't
It's 4:30 am you're headed to the airport after you woke up a bit late, and skipped your daily butter coffee with MCT oil. You're running through the airport STARVING, right by the fresh bakery shop on your way to terminal 4.
"It's a 4-hour flight," you tell yourself if I don't get something now I'm going to be out of luck until we land." So you do, just a bagel with cream cheese, a piece of coffee cake, and a green machine naked juice to go.
Then you land, you're late again, grab a quick burger to go to eat in the cab off to a meeting and then to a big dinner meeting with your most important clients, dessert anyone?
So traveling, and eating well is pretty difficult.
Except it's not.
It's actually not that hard.
Here are the four secrets of eating well while traveling;
#1 – Plan Ahead.
You plan everything in your life; you plan business meetings, budgets, staff development, and just about everything else. So then, plan your freaking meals around trips! You're a veteran traveler, you've been around the block, you know what to expect when traveling, plan accordingly.
#2 – Take snacks that work with your diet.
Ten years ago it was hard to find "healthy snacks" NOT true today.
The shelves of your whole local foods are packed with healthy and diet compliant choices. Yes, they are sometimes expensive, but paying $4.00 for a nutritious bar that will ensure your ability to perform at your best and maintain the healthy eating lifestyle that you have chosen for yourself is probably CHEAPER than the bagel / coffee cake / orange smoothie combo you would have paid 14 bucks for while running from one meeting to the next.
#3 – Don't give in.
So you're at that amazing restaurant in New York, the one you've wanted to go to for a long time, that dish the waiter is recommending, the one full of sugary carb goodness is calling your name! STOP IT.
Just make healthy choices. Most nice restaurants will make adjustments to their dishes to meet your needs, skip dessert, and stick to your plan. If it's a few bucks extra, consider that your "I don't want to be fat" tax.
#4 – DON'T ABANDON.
If you don't stick with your plan for one meal, don't abandon the plan for the entire rest of the trip. Just because you slipped up and make a bad choice when you walked by the evil Cinnabon man, doesn't mean the trip is screwed and it's somehow your duty to punish yourself with carb-laden travel treats.
Admit the mistake, don't admit defeat, and get back on track. (See #1)
At the end of the day, it's hard to travel and eat right without the proper planning and effort. BUT with the proper planning and a few deliberate choices, it's not too difficult. Trust me; you will thank yourself later.
Onward
~Chris Behnke
---
Chris Behnke
Entrepreneur, Advisor, Author, & Pilot who loves business getting outside the box & inventing new ways of doing the impossible.
What do REAL customers say about EQ?
After taking Equilibrate, I've decreased my usage of Imitrex intake to anywhere between 5-9 a month, and when I get migraines, they are not nearly as severe.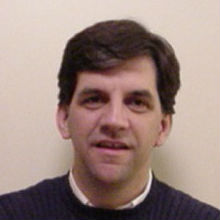 After taking EQ for the past 2 months, I've experience no unusual side effects. I've been feeling less irritated, more alert and have more energy during the day. I'm also sleeping better!
I've been taking antidepressants for years and I never thought I'd be able to get off of them.With the Equilibrate I'm free of the anti-depressant med and feeling great!