At one point or another, just about everyone has felt really, truly exhausted. This type of exhaustion doesn't just come from a lack of sleep or a particularly restless night—it often stems from a much greater issue. What could be the cause? If you find yourself feeling regularly fatigued, check for the following issues:
Lifestyle
We know how much you love your nightly slice of pizza, but poor nutrition can be detrimental to your energy levels. This includes excess caffeine and alcohol consumption as well. These can all lead your body to work less efficiently than it should. However, external factors in your life can also lead to your intense loss of energy, including grief or overexertion during exercise.
Medical
If your diet is great and your stress levels feel normal to you, that's wonderful news. However, that doesn't mean you can't experience the fatigue from a medical issue. If you suffer from insomnia, an eating disorder, arthritis, anemia, diabetes, or any other physical ailment, the disease may be contributing to your exhaustion.
Mental Health
Depression and anxiety can be overwhelming, and these issues often lead to loss of energy as well as a decreased quality of life. This loss of energy can be reversed, however.
Shop Today
Have you heard about our number one product, EQ? It was made to help increase the connection of neurons in your brain. That means renewed energy, positivity, and a clearer focus. What are you waiting for? Shop today, and see how EQ could change your life.
What do REAL customers say about EQ?
After taking Equilibrate, I've decreased my usage of Imitrex intake to anywhere between 5-9 a month, and when I get migraines, they are not nearly as severe.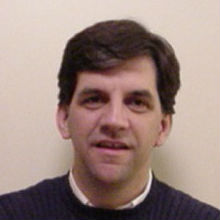 After taking EQ for the past 2 months, I've experience no unusual side effects. I've been feeling less irritated, more alert and have more energy during the day. I'm also sleeping better!
I've been taking antidepressants for years and I never thought I'd be able to get off of them.With the Equilibrate I'm free of the anti-depressant med and feeling great!