Let me ask you some simple questions.
Do you feel sluggish off and on during the day?
Do you NEED coffee every morning, or even throughout the day to stay "on"?
Do you suffer from what's called "Brain Fog"?
Have you been feeling that your "focus" is slipping over the past few years?
If you answered yes or sometimes to ANY of these questions there is a pretty good chance you're dealing with what we call "mental fatigue".
Mental fatigue may be one of the most overlooked and underestimated problems Americans face today.
Sound serious?
Heck yes it's serious!
Do you think I'm overstating this? I'm not. Mental fatigue is linked to lower job productivity, car accidents, plane crashes, mistakes at your local pharmacy, even mishaps in the
surgery room. The bottom line is If you're hard working, and trying to balance family, work, money, and personal interests, chances are pretty good mental fatigue affecting you, and that's a problem.
The real issue here is that mental fatigue is SO common it's actually becoming part of our culture. Sometimes it's even turned into a twisted badge of honor. We've all heard someone basically brag about how tired, stressed, and overextended they are. For some strange reason this is generally just accepted as part of life.
Ok, that's the bad news, but here's the good news.
It doesn't have to be that way!
Mental fatigue can often be overcome.
Let me get a little "medical" for a second, and talk about what causes this issue so many struggle with.
Mental fatigue is almost always caused by poor sleep patterns and neurotransmitter imbalance. You're thinking duh, So get more sleep right. Oh how I wish it were that easy!
Unfortunately, poor sleep patterns are often caused by poor circadian rhythm, or inability to get enough Stage 5 REM sleep. All too often doctors recommend just "getting more sleep", however, this is easier said than done and as a doctor, many of my patients have great difficulty improving their sleep without help. Neurotransmitter imbalance is even more difficult, and can be caused by environmental factors or even genetics.
When these neurotransmitters are balanced, we perform well and we feel good.
When the neurotransmitters are out of balance, we don't feel well, and we don't perform well either.
So what does all that mean?
Mental fatigue happens when we don't sleep well and our neurotransmitters are out of balance.
This is one of the main reasons why we created EQ. After years of research, We came up with our own product, and we've been using it for over six years in practice. We've seen thousands of people who were "mentally spent" take our product and within four weeks become people with the kind of energy they haven't had in years. We've seen people reach levels of productivity in their personal and professional lives they have never achieved before after taking EQ.
Mental fatigue is no joke, and if you have experienced it, you know what I mean. After my mother died, during my last year in medical school, I went into a pretty big funk, and I was barely able to muster up enough energy to finish my degree and get through my board exams. In the following months I took some time off to heal, and later that year, I discovered amino acid therapy and began to research it. It was that research that led to the creation of EQ.
If you, like me, and millions of other Americans out there struggling with this very serious issue I encourage you to try EQ for a month or two and see if it makes a difference. If you think your indicators are more serious I recommend talking to your doctor about them, mental fatigue can often be a sign of something more serious, you owe it to yourself to look into it.
Helping people with this condition and others like it so they can be and perform the way they deserve to perform is a passion of mine, I love this stuff! I love helping people and making a difference in the world.
If you REALLY want to dig in and learn more about mental fatigue and other related issues, please feel free to download this free paper on the topic by clicking here.
Regardless, you owe it to yourself and your family to pay attention to this common problem most of us face every day.
What do REAL customers say about EQ?
After taking Equilibrate, I've decreased my usage of Imitrex intake to anywhere between 5-9 a month, and when I get migraines, they are not nearly as severe.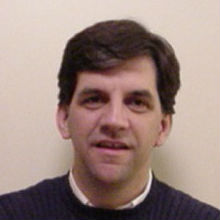 After taking EQ for the past 2 months, I've experience no unusual side effects. I've been feeling less irritated, more alert and have more energy during the day. I'm also sleeping better!
I've been taking antidepressants for years and I never thought I'd be able to get off of them.With the Equilibrate I'm free of the anti-depressant med and feeling great!