Depression is a difficult disease that many people struggle to push through.
According to the Depression and Bipolar Support Alliance, it's estimated that depression affects 14.8 million American adults in a year. As far as scientists know, there is no one direct cause of depression. However, we do know that biology is related to depression, and may possibly be the cause.
How are Biology and Depression Connected?
Serotonin is a major brain chemical that helps create feelings of happiness, but it needs to be transmitted effectively in order for your brain to feel the positive effects. One of the troubles of depression is that your brain struggles to receive the serotonin signals. According to some studies, it seems that the hippocampus is smaller in people with a history of depression than those without. A smaller hippocampus means there are fewer serotonin receptors.
What Can be Done About Depression?
If you suffer from depression, it is always wise to consult a professional for help. However, we at Biogenic Nutrition have created a natural depression treatment that may be able to help you. Our product is called EQ, and it was specifically designed to help your brain receive the serotonin it should be receiving. EQ has also caused those who take it to experience an increase in energy, reduced anxiety, and fewer migraines. Think of it as medicine for your brain!
Try EQ
If you are ready to give EQ a try,
shop
today! We Biogenic Nutrition can't wait to help you on your path to wellness and healing.
What do REAL customers say about EQ?
After taking Equilibrate, I've decreased my usage of Imitrex intake to anywhere between 5-9 a month, and when I get migraines, they are not nearly as severe.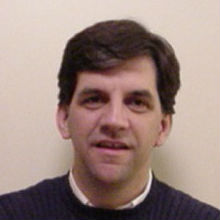 After taking EQ for the past 2 months, I've experience no unusual side effects. I've been feeling less irritated, more alert and have more energy during the day. I'm also sleeping better!
I've been taking antidepressants for years and I never thought I'd be able to get off of them.With the Equilibrate I'm free of the anti-depressant med and feeling great!