You don't exercise:
This is a topic that we hear too much about in the weight-loss world. As I've said before I don't recommend exercise the primary way to lose weight. I train under a friend who is one of the best Jiu Jitsu trainers in the country Dewey Nielsen, and he was quoted as saying: "you can't out-train bad nutrition." This was demonstrated in the classes he offers.
He set up a contest where he offered a $500 prize for the person who's body changed the most with before and after pictures. Each person was given a handout for eating guidelines and continued to exercise in their usual obsessive manner. The contest ran for 8 weeks and the results were astounding. Most people lost between 15 and 25 lbs, even though they continued exercising at the same frequency and duration!
With that said, do I recommend exercise for people doing weight loss? Yes I do. But the main reason your body needs exercise is to provide oxygen to the tissues. If you don't exercise, your body isn't getting enough oxygen and chronic disease will thrive.
So, here are some of my recommendations for those who want to augment their weight loss with exercise:
Find a qualified trainer who can help you identify your weaknesses and recommend "functional movement stretches" or FMS. If you don't do this before you start an exercise program, you run the risk of perpetuating an imbalance that could lead to arthritis caused by asymmetrical movement over a long period of time.
Always incorporate exercise with foam rolling, prior to exercise, active stretching, and proper warm up.
Spend most of your exercise time doing body-weight resistance training followed by dumbell, kettlebell, or club bell exercises.
For those who want to increase aerobic fitness, do interval training with or without resistance training in a metabolic circuit.
Yoga is wonderful for people who need calming exercise or people with adrenal fatigue and burnout. Yoga can be one of the best ways to help your adrenals recover.
The "Peak Fitness Program" offered by Dr. Joseph Mercola is a great way to get fit very quickly and requires very little time to get a killer workout.
My favorite weightlifting workout for people who experience joint pain is a 14-count workout. (I will write about this in another blog.)
The bottom line is, if you can move, you can exercise. So, get started today, and find someone who can help you get started with one of these plans above to augment your weight loss program.
What do REAL customers say about EQ?
After taking Equilibrate, I've decreased my usage of Imitrex intake to anywhere between 5-9 a month, and when I get migraines, they are not nearly as severe.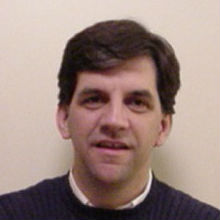 After taking EQ for the past 2 months, I've experience no unusual side effects. I've been feeling less irritated, more alert and have more energy during the day. I'm also sleeping better!
I've been taking antidepressants for years and I never thought I'd be able to get off of them.With the Equilibrate I'm free of the anti-depressant med and feeling great!